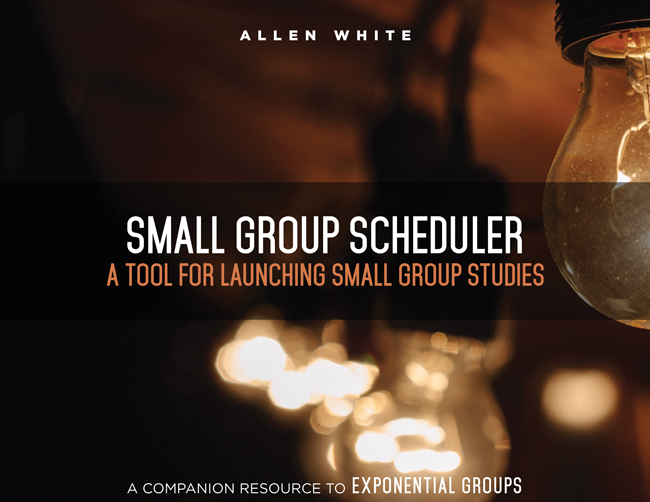 Small Group Scheduler:
A Tool for Launching Small Group Studies
Change the course of your church and write a whole new story of empowered leaders and transformed lives!
Pilot your church's small group ministry with confidence. This scheduling tool will help you organize your small groups from planning to implementation. Developed by Allen White - a small groups coach with over 25 years of ministry experience - this resource will become a powerful tool to creating and leading effective small groups.
Intended to be a companion resource to White's book Exponential Groups, this FREE resource will help you put into action the principles and best practices discussed in his book that will lead your small groups ministry to exponential growth.